The Centre national de la musique organises Jazz Export Days – an international networking event to showcase the diversity of the French jazz scene, in association with French festival Jazz sous les Pommiers in Normandy.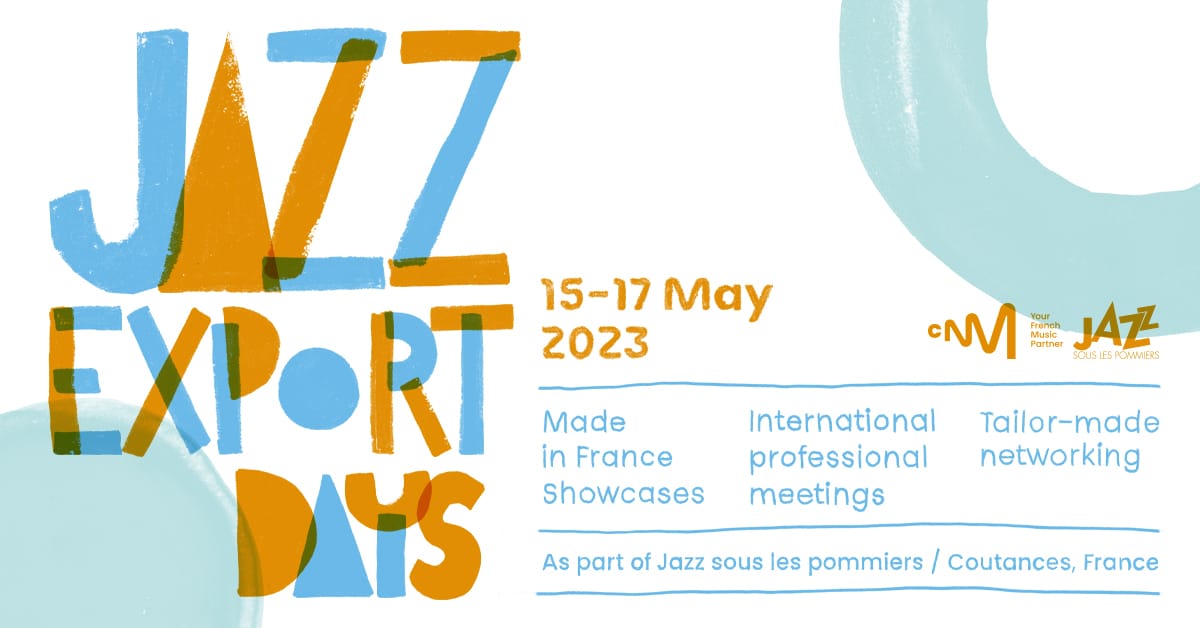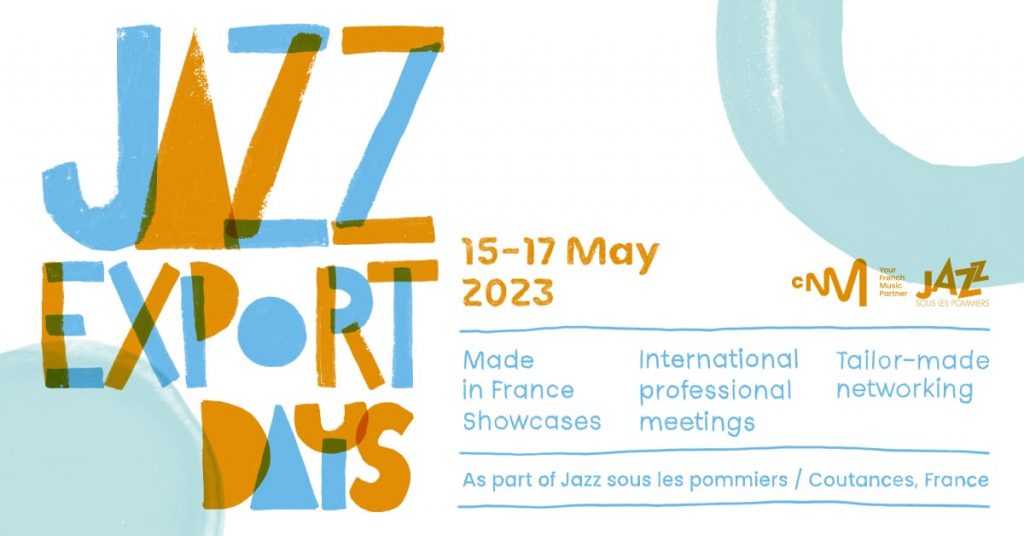 The Centre national de la musique (CNM) and Jazz sous les pommiers are pleased to join forces to present Jazz Export Days, a unique professional event aimed at highlighting the vitality and diversity of the French jazz scene to international professionals.
From May 15 to 17, as part of the 42nd edition of the Jazz sous les pommiers festival in Coutances, some thirty international professionals from all continents will experience an exclusive immersion in the current French jazz scene. Through a selection of live music showcases, an evening "beyond the walls" at Mont Saint-Michel, tailor-made networking sessions, informal meetings and festival shows, they will discover the French jazz scene and its export potential.
Listen to the Jazz Export Days Playlist curated by What the France :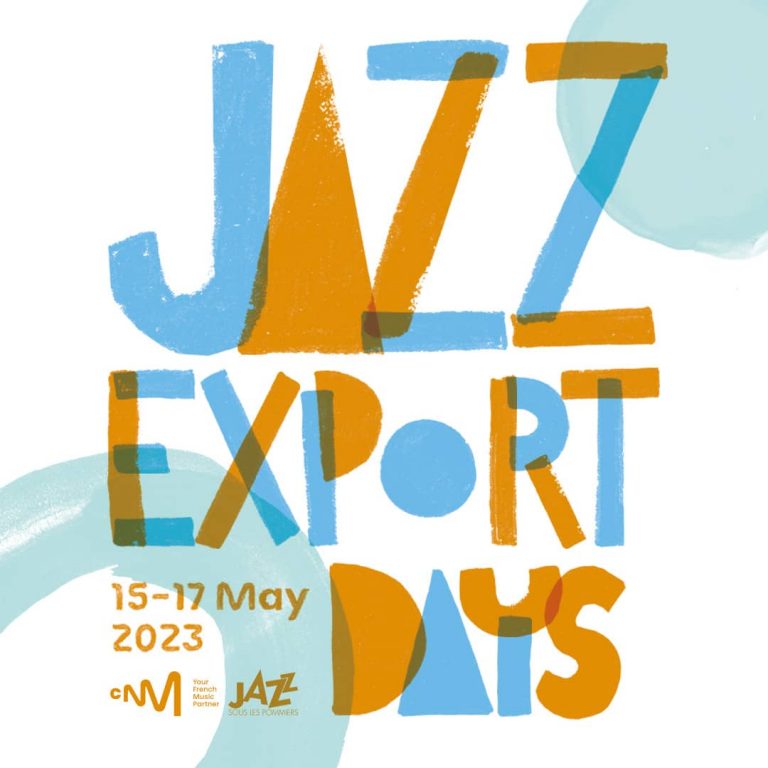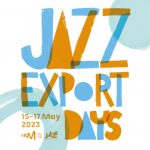 What The France is a recommendation brand operated by the CNM to shine a light on the finest music made in France.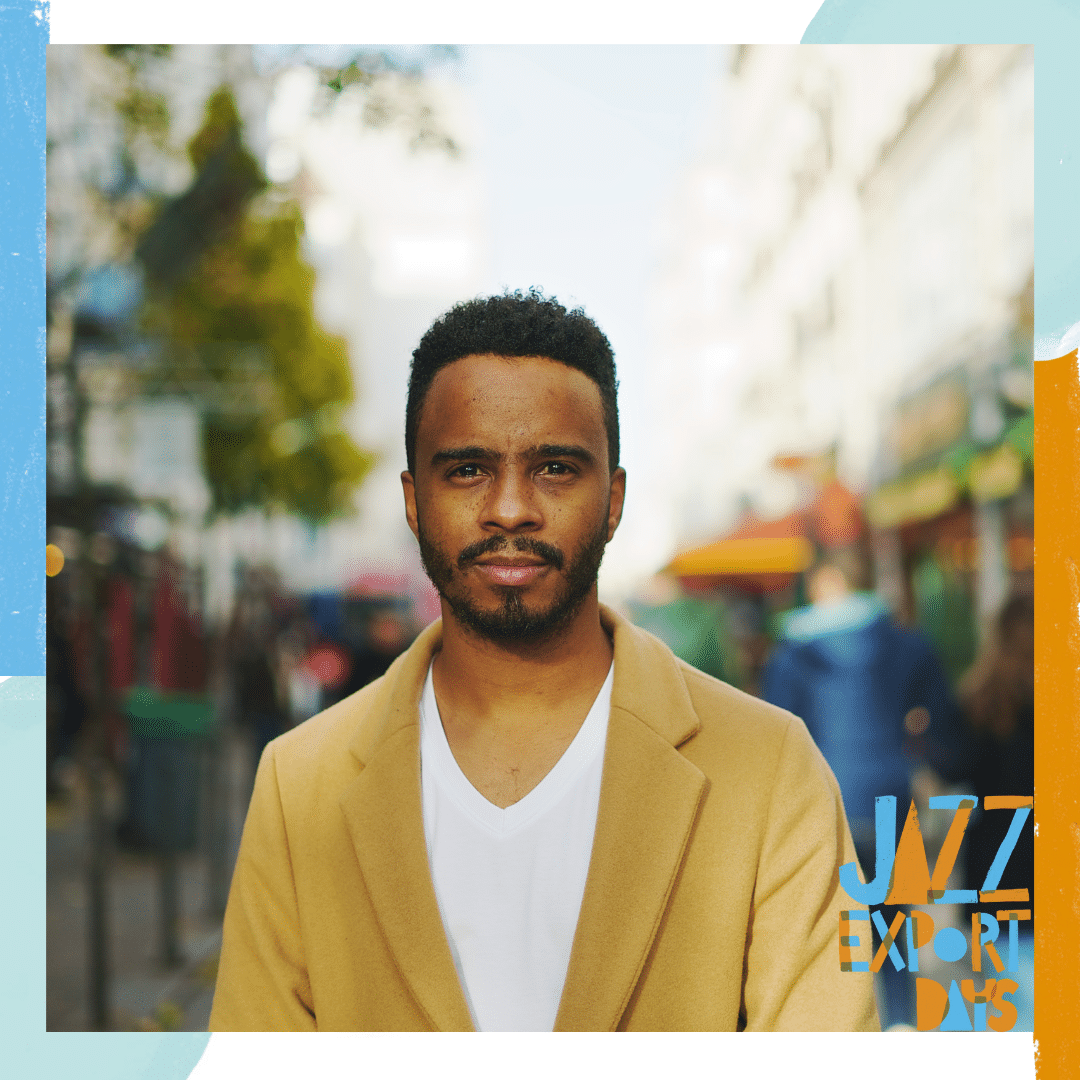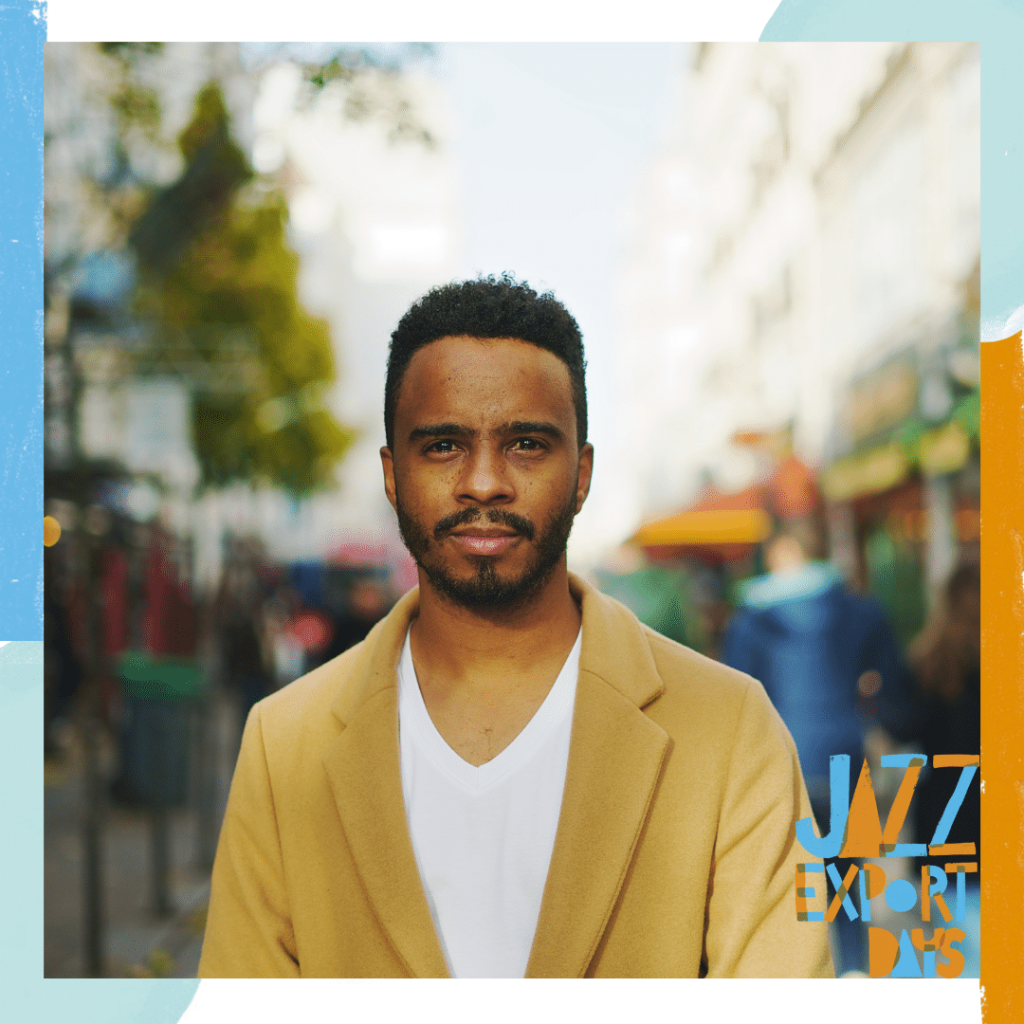 Professional team:
Management : Yasmyn Camier Samana Production
Label: Gaya Music Production
Distribution: L'Autre distribution
PR: Yasmyn Camier
Arnaud Dolmen Quartet
"Adjusting" (Gaya Music Production, 2022) – 2nd album
Arnaud Dolmen is one of the most acclaimed artists on the contemporary jazz scene. Born in Guadeloupe, Arnaud is a sensitive and accomplished composer and an impressive drummer with a unique and particularly free playing style. Inspired by his gwoka culture and wide variety of musical influences, his complex compositions showcase a profoundly jazzy aesthetic.
💡 Victoires du Jazz 2022 award (category "Revelation") / "The best new jazz artist" (Jazz Magazine) / "One of the 5 best drummers of 2021" (Jazz News)
Line-up: Arnaud Dolmen (Drums and composition), Leonardo Montana (Piano), Samuel F'hima (Double bass), Francesco Geminiani (Saxophone).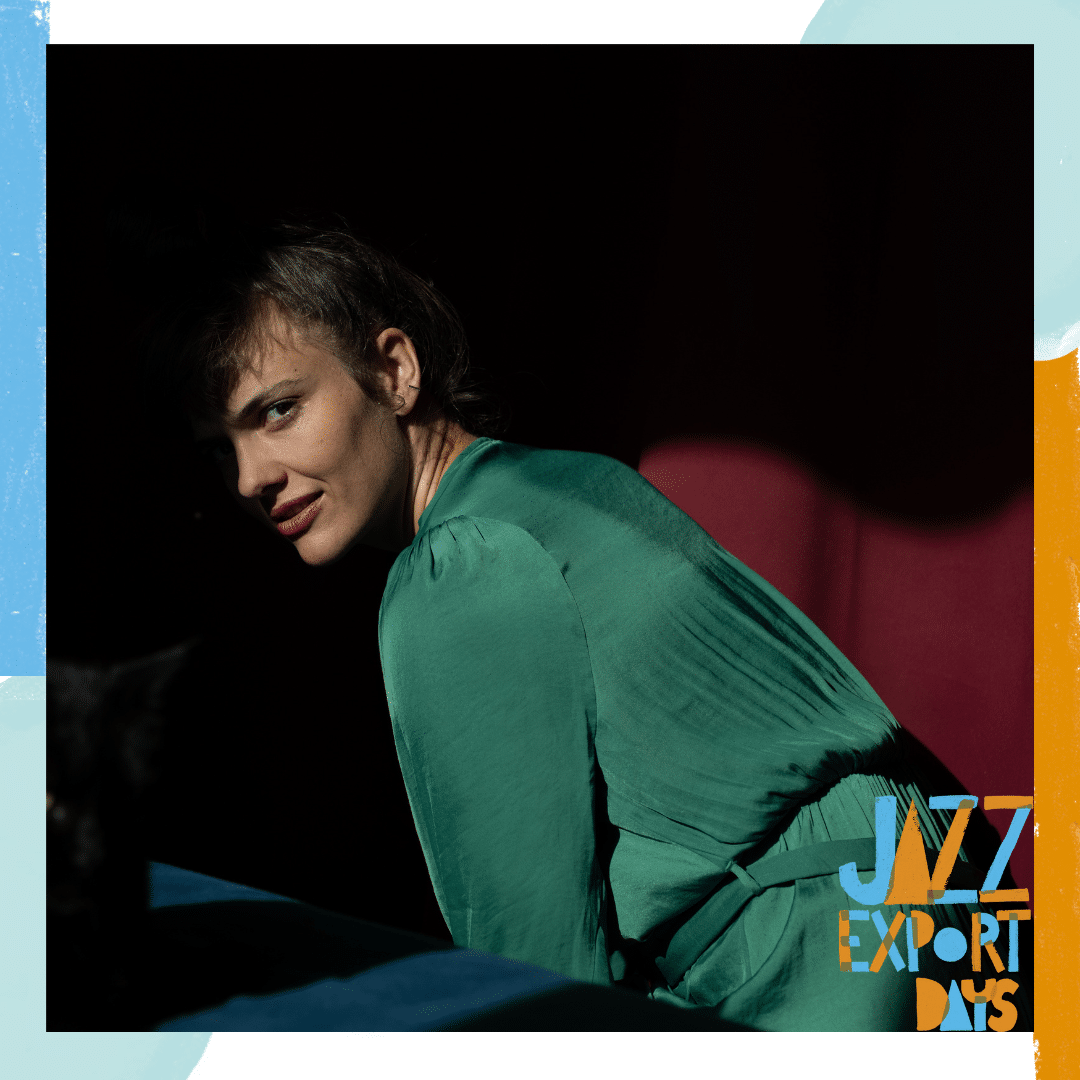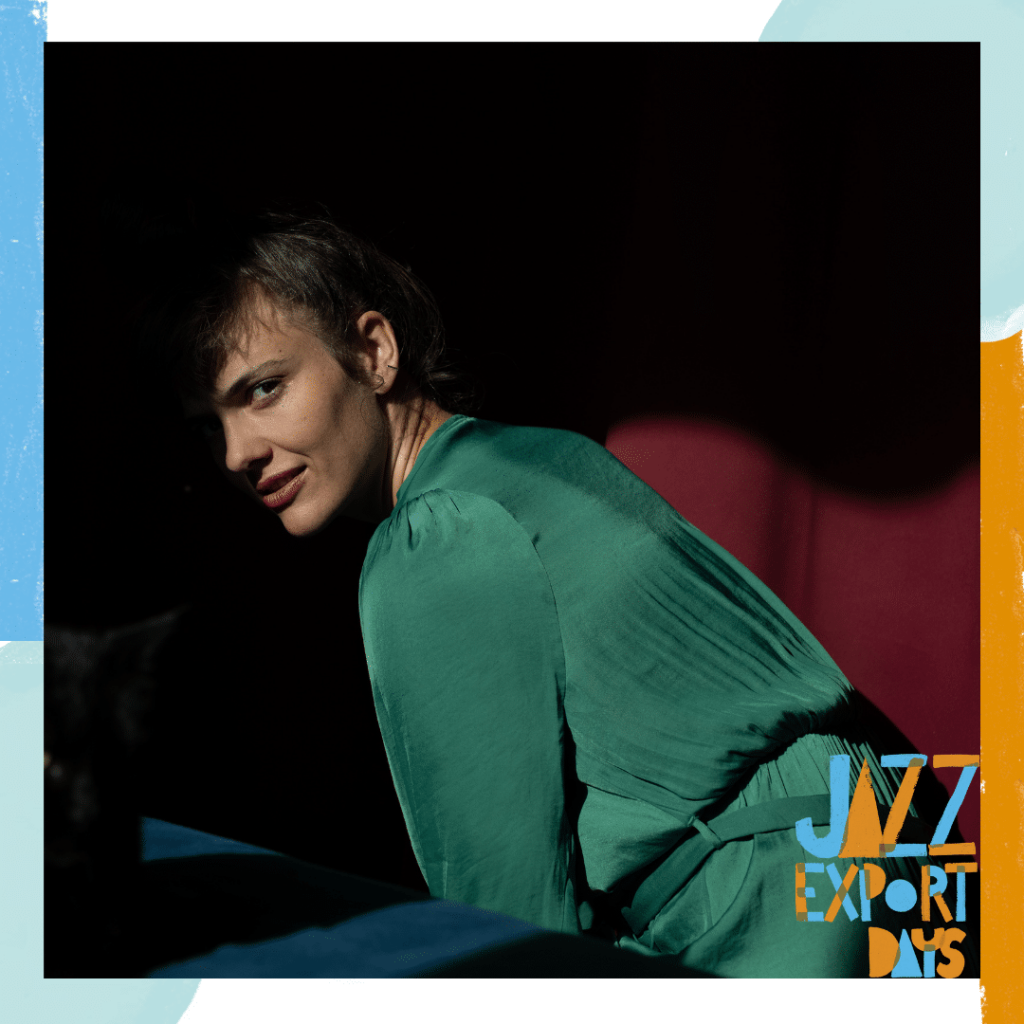 Professional team:
Booking: Acces concert
Management: Acces concert
Label: Vita productions
Distribution: l'Autre distribution/ Believe/ SUNNYSIDE record
Publishing: SONY / ACT
Camille Bertault – Bonjour mon amour
"Bonjour mon amour" (Vita productions, March 2023) – 5th album
Percussion is at the root of Camille Bertault's new project, where worlds that are not usually associated intertwine: chanson, jazz, improvisation, theatre, poetry, slam, and electronic textures. Blessed with a keen sense of rhythm, unfailing accuracy, sensual and joyful phrasing and a strong grounding in both jazz and classical culture which are drawn together through her skill as a composer, Camille Bertault is one of the most talented artists on the contemporary jazz scene.
💡 «Camille Bertault is more than merely a sly vocal gymnast; she's a fine composer and a singer who carefully coaxes the emotional impact out of a melody» (Downbeat)
Line-up: Camille Bertault, Minino Gray (Percussions), Christophe Minck (Bass, moog), Fady Farah: Piano (rhodes), Julien Alour (trumpet).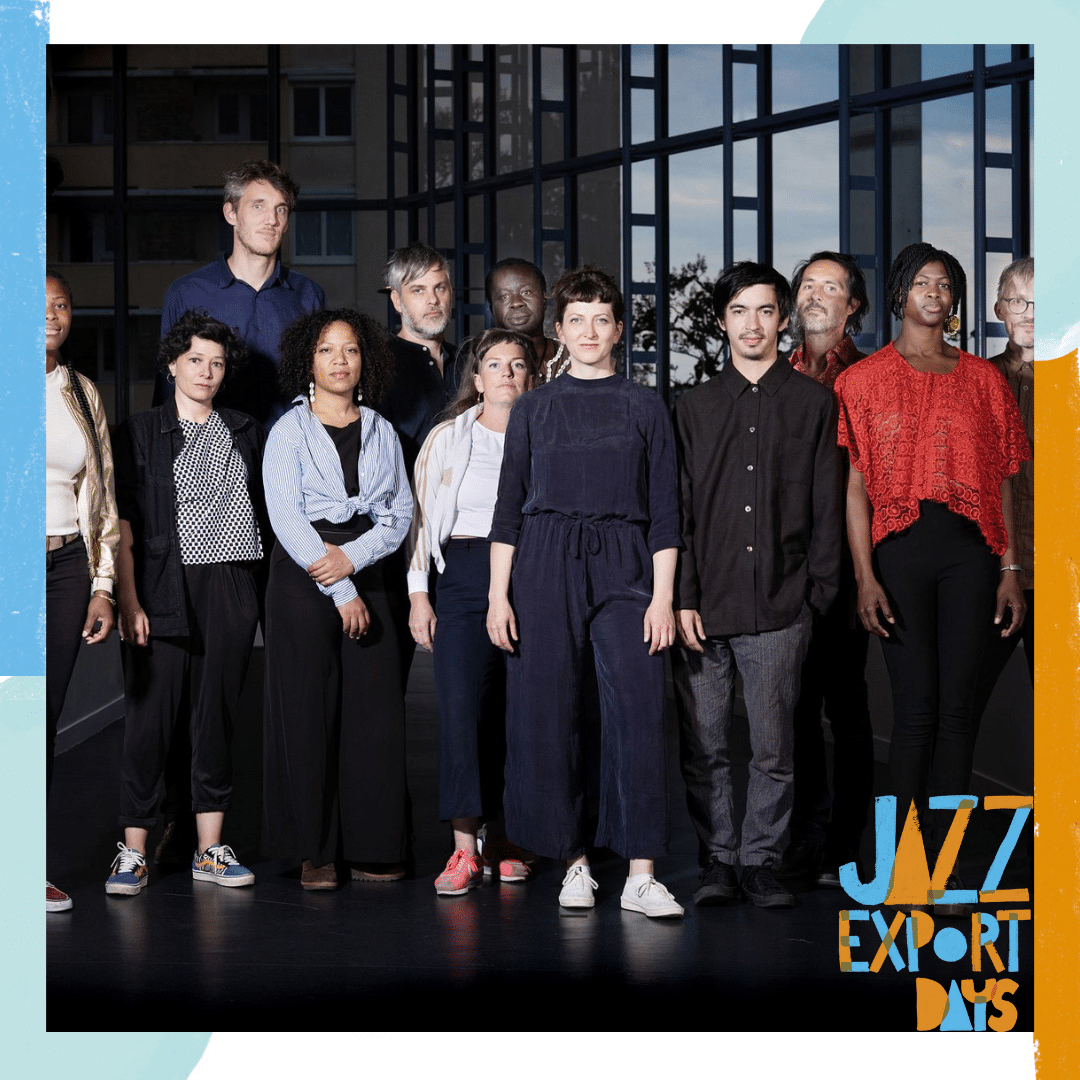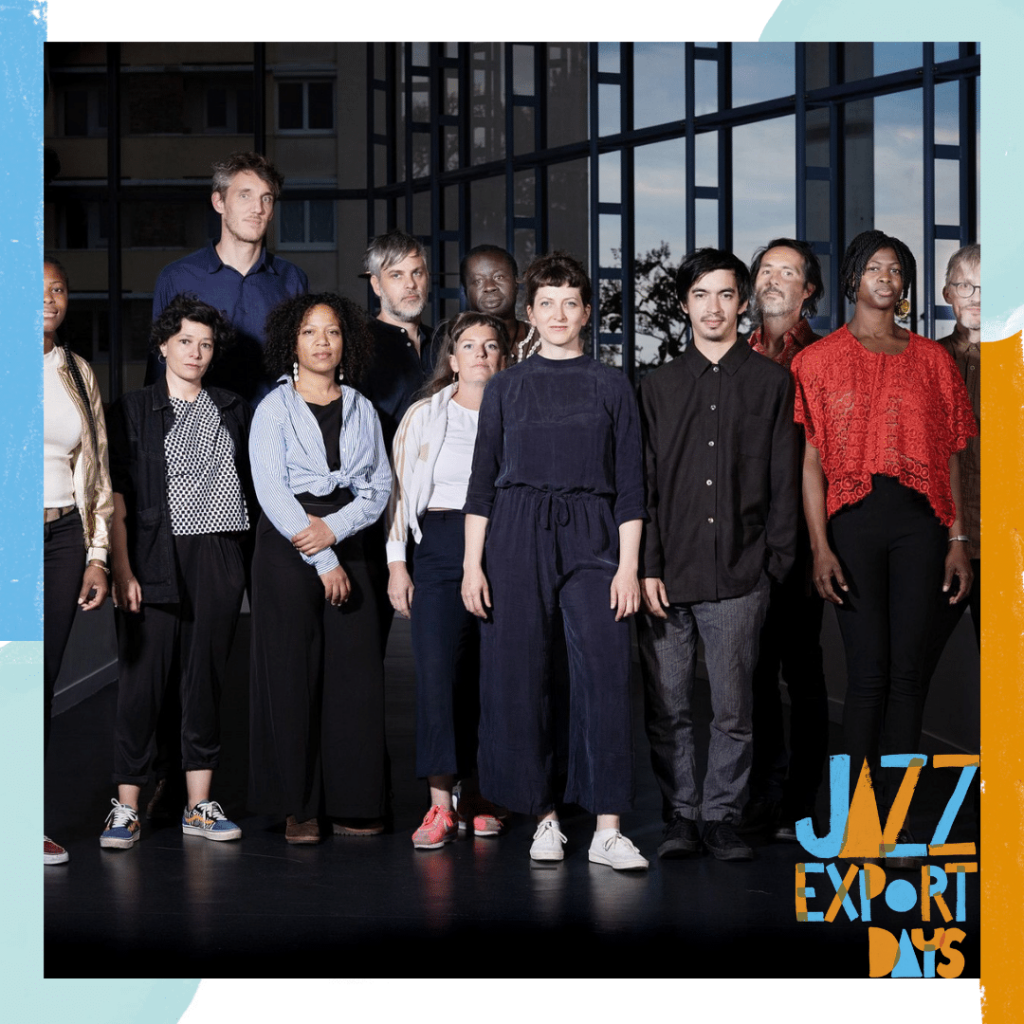 Professional team:
Eve Risser Red Desert Orchestra – Eurythmia
Eurythmia – Red Desert Orchestra (Clean Feed, October 2022)
Led by French pianist Eve Risser, the Red Desert Orchestra brings together musicians from Europe and Africa, in the service of a resolutely haunting music, magnifying polyrhythmic interactions to a dizzying degree. Eve Risser has developed her talents as a composer by adding the sounds of balafons, djembes and bara drums to her orchestra. Lines and sounds are interwoven into relentlessly hypnotic loops that lead the audience to a higher spiritual and nomadic plane.
💡Paul Acket Award 2023 by North Sea Jazz
Line-up: Eve Risser (composition, piano, voice), Antonin-Tri Hoang (alto sax, analog synth), Sakina Abdou (tenor sax), Grégoire Tirtiaux (baritone sax, qarqabas), Nils Ostendorf (trumpet, analog synth), Mathias Müller (trombone), Tatiana Paris (electric guitar, voice), Ophélia Hié (balafon, bara, voice), Mélissa Hié (balafon, djembe, voice), Fanny Lasfargues (electro-acoustic bass), Oumarou Bambara (djembe, bara), Emmanuel Scarpa (drums, voice).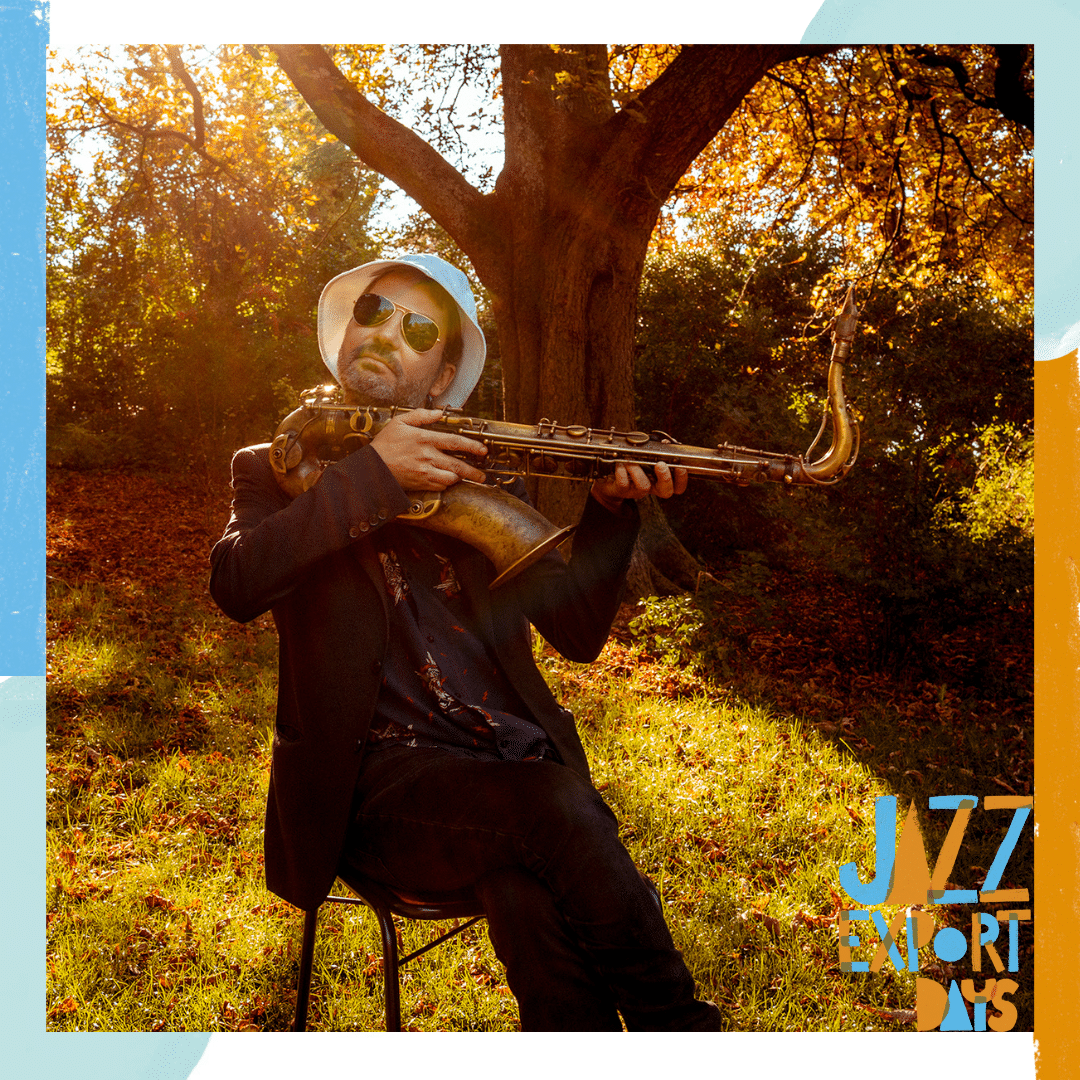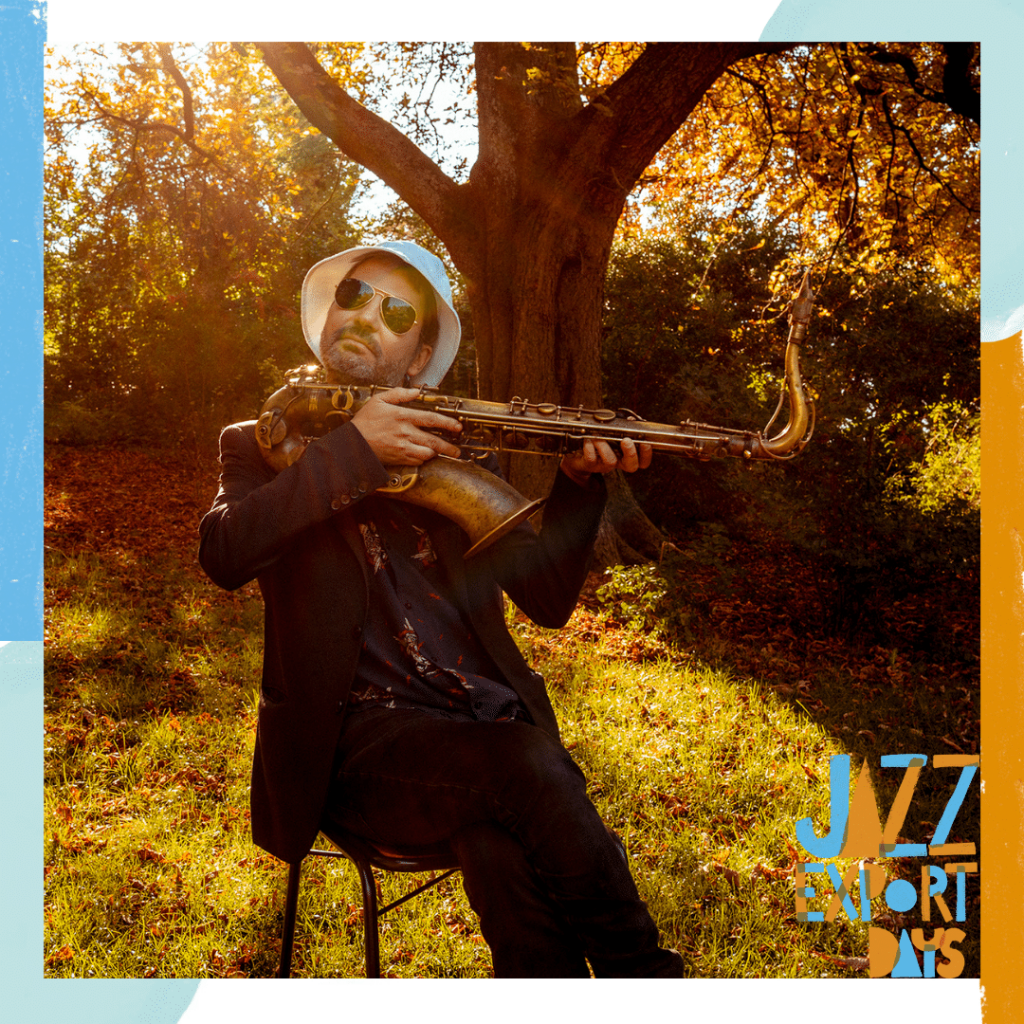 Professional team:
Booking: Noémie Reyero – DuNose Productions
Label: Franck Descollonges – Heavenly Sweetness
Distribution: L'Autre Distribution / Idol
PR: Simon Veyssière, Accent presse
Laurent Bardainne & Tigre d'Eau Douce
"Hymne au soleil" (Heavenly Sweetness, 2022)
Breton saxophonist and all-rounder Laurent Bardainne takes us into a jungle of brassy sounds and catchy grooves. Accompanied by his remarkable group, his "tiger", he negotiates various musical currents and influences, from Coltrane to 70s soul and ethio-jazz, with ease.
Line-up: Laurent Bardainne (tenor sax), Arnaud Roulin (Hammond organ), Sylvain Daniel (electric bass), Philippe Gleizes (drums), Fabe Beaurel Bambi (percussions).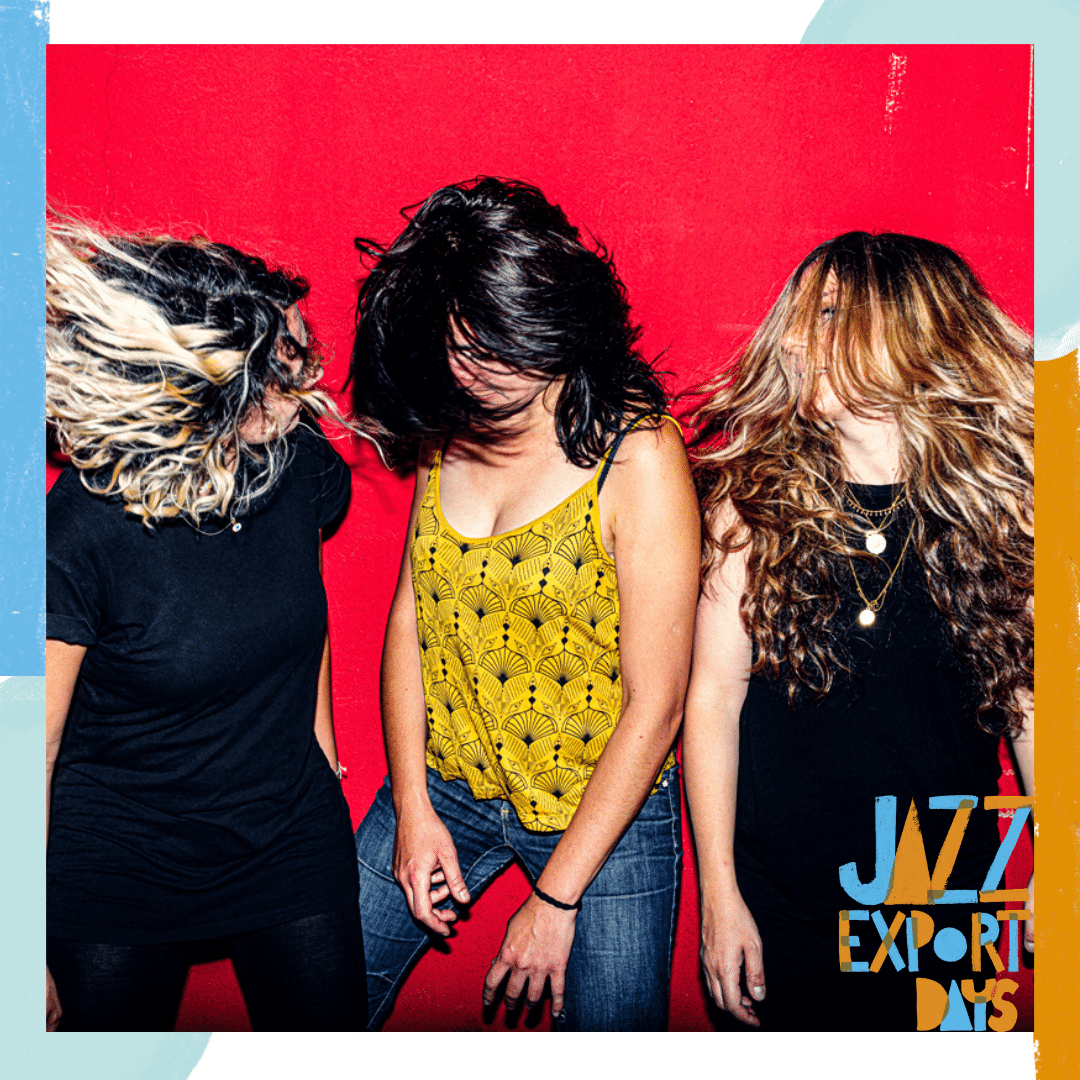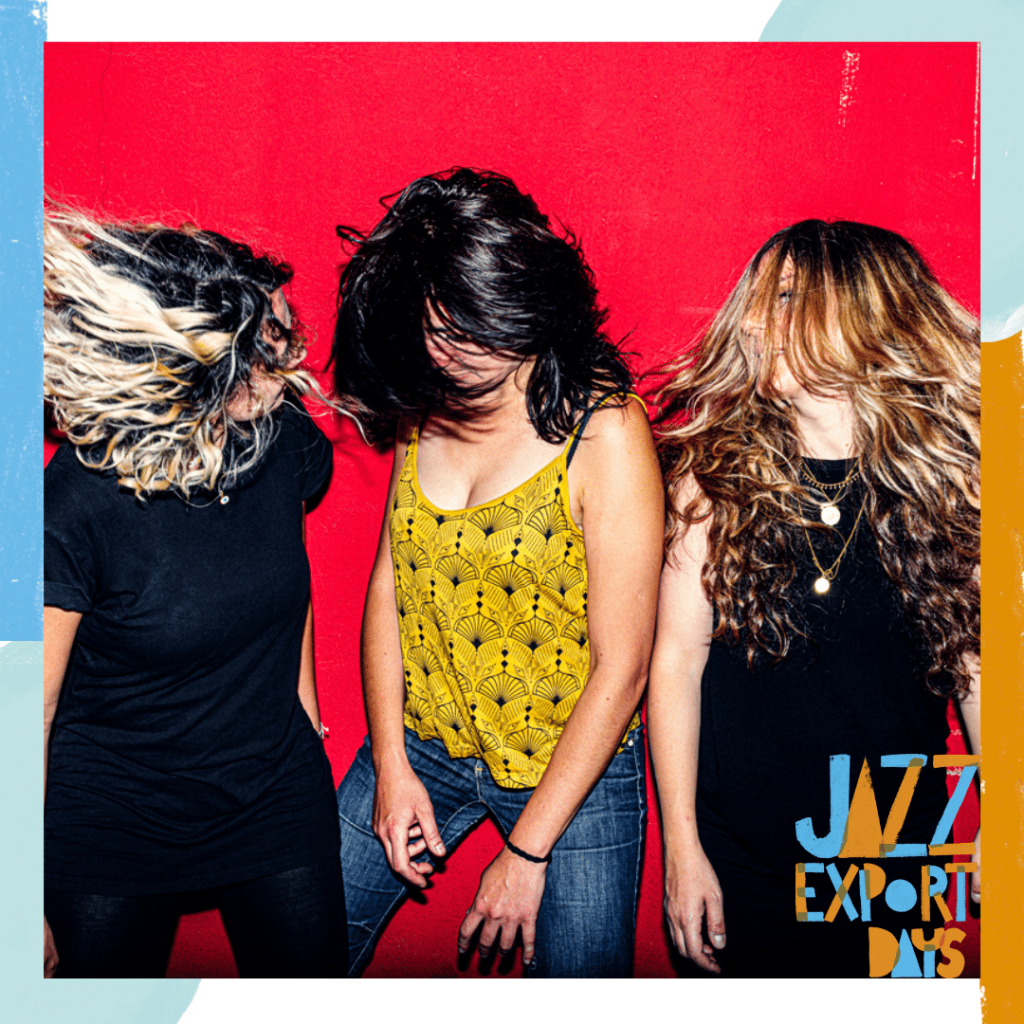 Professional team:
Management: Delphine Joussein
Label: Gigantonium
Distribution: Musea
NOUT
NOUT (Gigantonium, 2021)
The three musicians who form NOUT apply themselves to pushing their instruments to their limits, with the enthusiasm of the mad scientists in their laboratory. Flute, harp, drums is an unusual mixture that the trio fuses into a single voice that can be rebellious, hypnotic, funny, fragile or ecstatic. NOUT won the Zenith Award 2023 for emerging artists, an initiative launched by the Europe Jazz Network (EJN) in collaboration with 12 Points Festival and supported by Creative Europe. They have been performing together since 2020, took part in the seventh Jazz Migration development programme established by Association Jazzé Croisé (2021-2021) and subsequently toured in France and Europe, garnering enthusiastic reviews and a host of new fans.
Line-up: Delphine Joussein (flute, fx), Rafaëlle Rinaudo (electric harp), Blanche Lafuente (drums).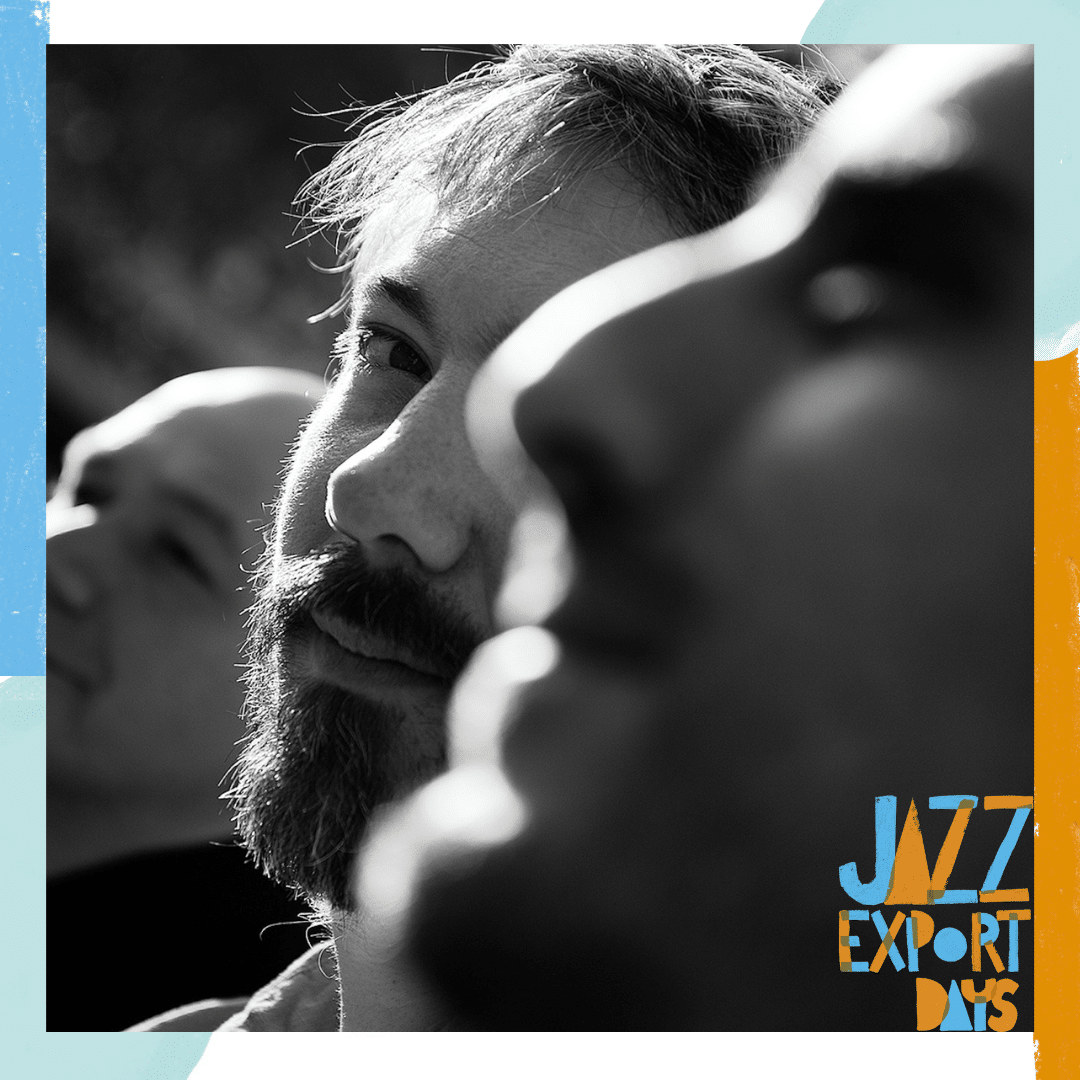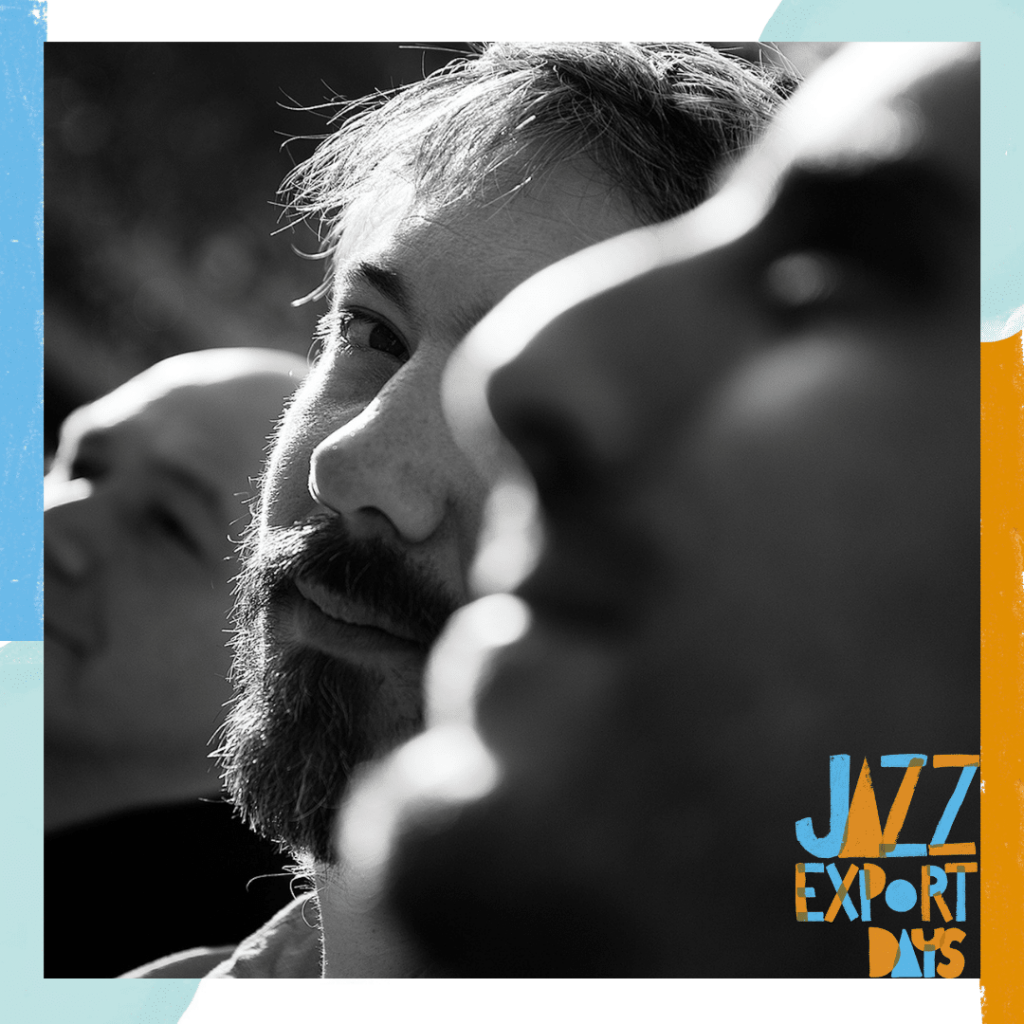 Professional team:
Théo Girard trio
"Pensées Rotatives" (Discobole, 2021 – recorded live at Jazz sous les Pommiers)
In 2016, French bassist Théo Girard created his first band – a trio without a harmonic instrument – with trumpeter Antoine Berjeaut (Makaya McCraven, Surnatural Orchestra) and Scottish drummer Seb Rochford (Damon Albarn, Patti Smith, Sons of Kemet). The grooves fit together like homemade mechanical devices, and their musical themes have a spontaneous urgency. Thanks to his rugged compositions, which always maintain a direct contact with the body. Théo Girard delivers not just an unusual musical mood, but also a highly stimulating new vision of jazz.
💡 2022 Creative Grant of the FACE Foundation's Jazz and New Music programme
Line-up: Théo Girard (bass), Antoine Berjeaut (trumpet), Antonin Leymarie (drummer).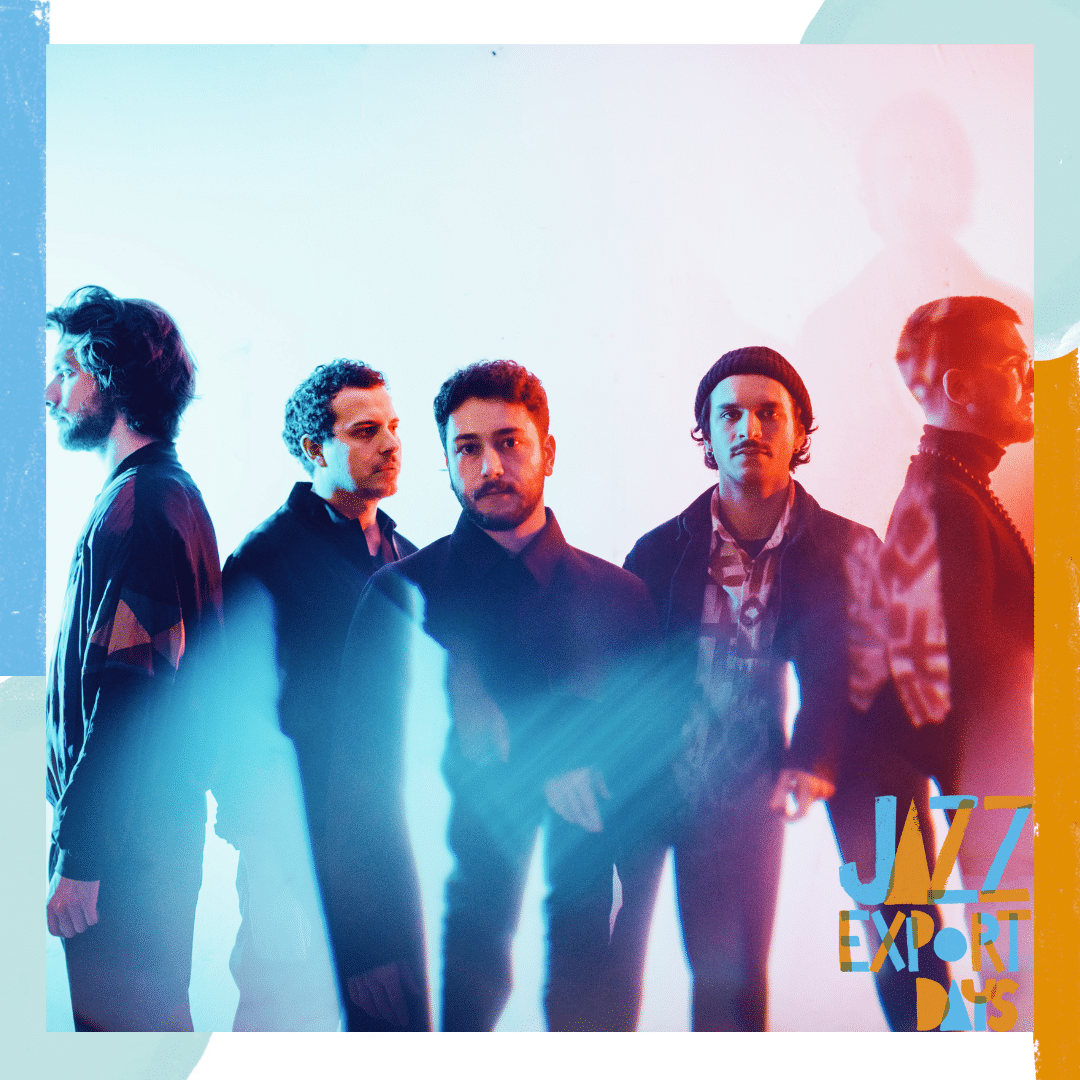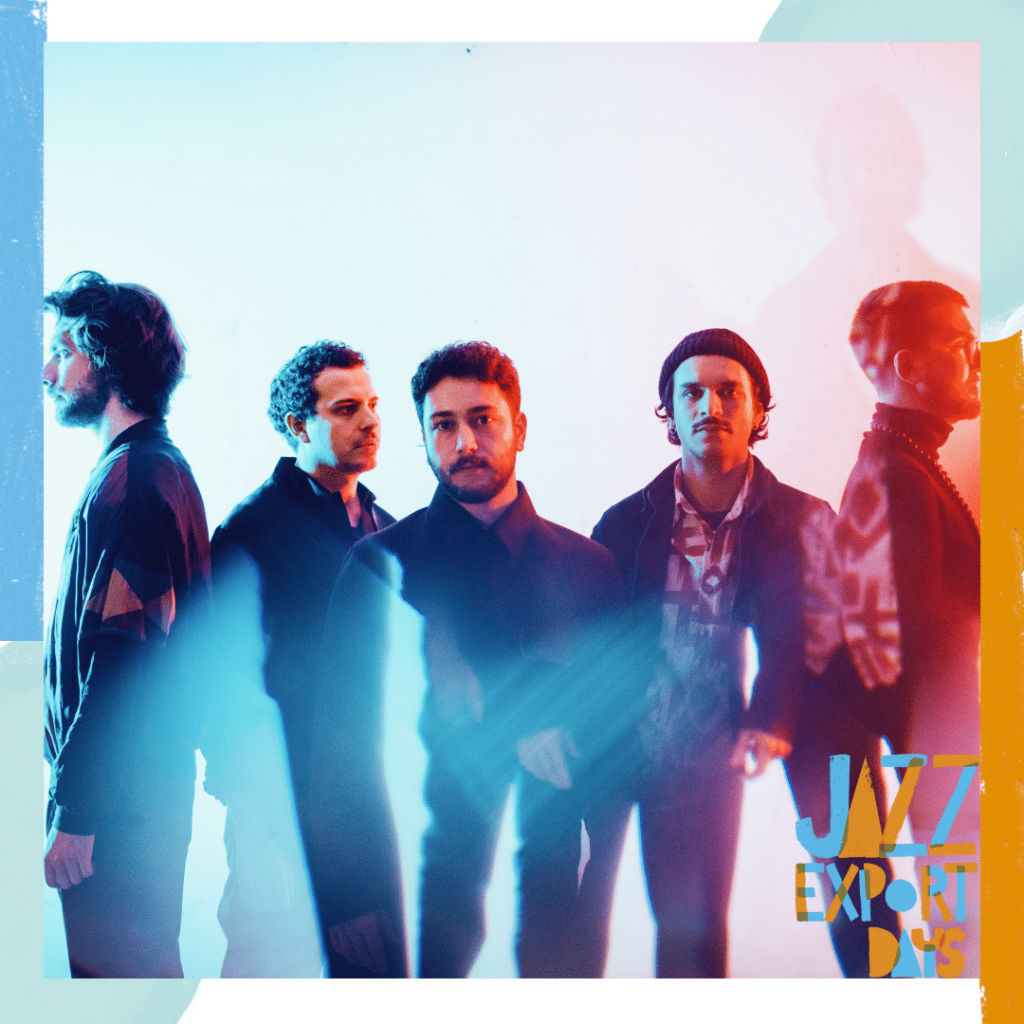 Professional team:
Booking: GiantSteps
Label: Kyudo
Distribution: L'autre distribution
PR: Simon Veyssière
Ishkero
"Shama" (Kyudo Records, February 2023)
By refining their progressive jazz sound, Ishkero have become an essential fixture of the French scene in the space of a few years (winning the ReZZo prize for new talent at the Jazz à Vienne festival in 2021, and being named Jazz Migration laureates in 2022). With a communicative energy, Ishkero like to hit hard and devise solos with long epic crescendos. Their rock-inspired energy and lyrical power promise to deliver a memorable festival moment.
Line-up: Adrien Duterte (flute), Victor Gasq (guitar), Arnaud Forestier (keyboards), Antoine Vidal (bass), Tao Ehrlich (drums).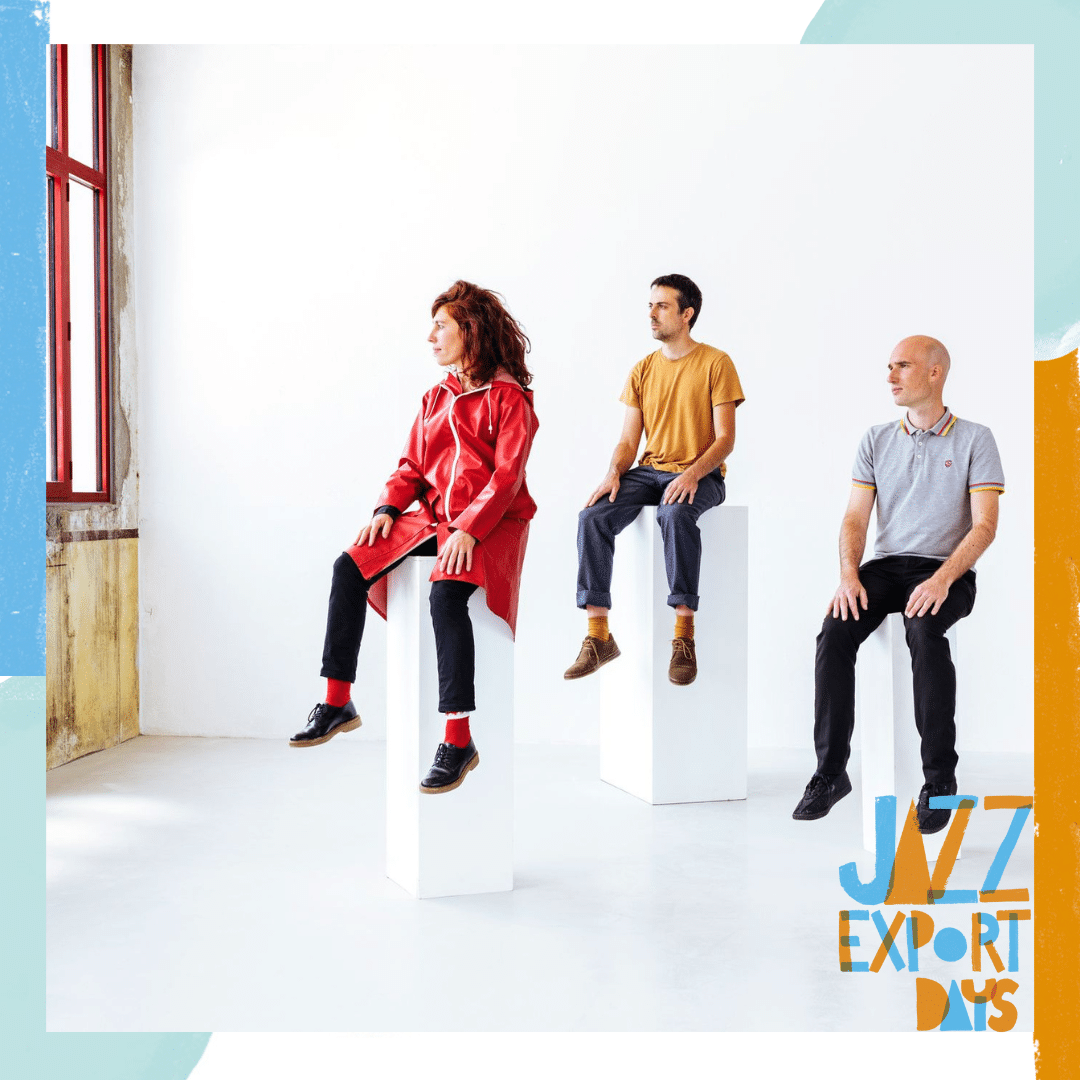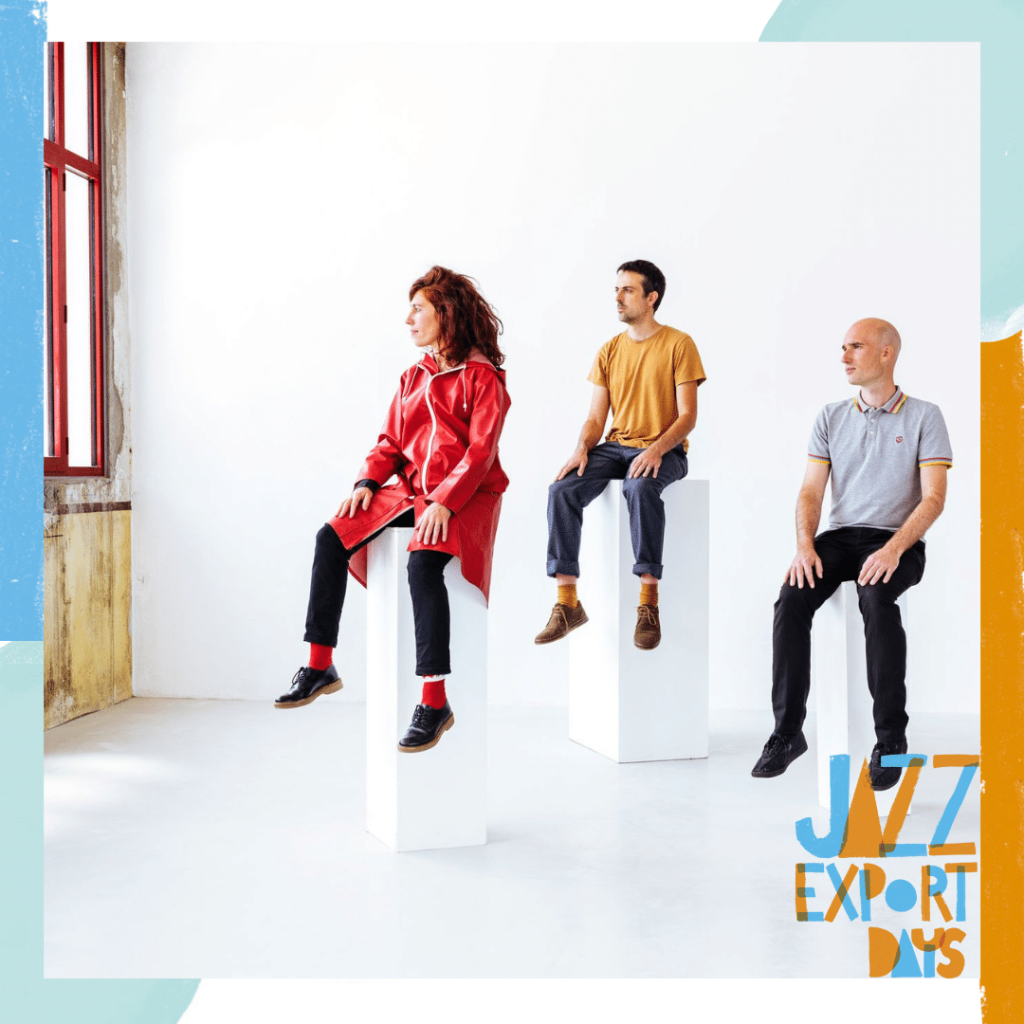 Professional team:
Booking: Anteprima Productions
Label: Laborie Jazz (1st album)
Distribution: Laborie Jazz (1st album)
Publishing: Cristal Publishing
Rouge
Derrière les paupières (Laborie Jazz, 2021)
In the Rouge trio there is a subtle complicity between the strings, supported by a drummer who knows how to elevate the contributions of his bandmates, who play as if they were a single entity. Straddling classical influences and repetitive music, their melodic and colourful compositions blend traditional jazz with highly contemporary atmospheres, while remaining legible and accessible to music lovers of all stripes!
Line-up: Madeleine Cazenave (piano), Sylvain Didou (bass), Boris Louvet (drums).