---



The Centre national de la musique, which since 1st November 2020 has been home to the Bureau Export team and continues to pursue its objectives, has certified 2020's 'made in France' export successes, demonstrating the strength of the French industry and its artists on the global stage.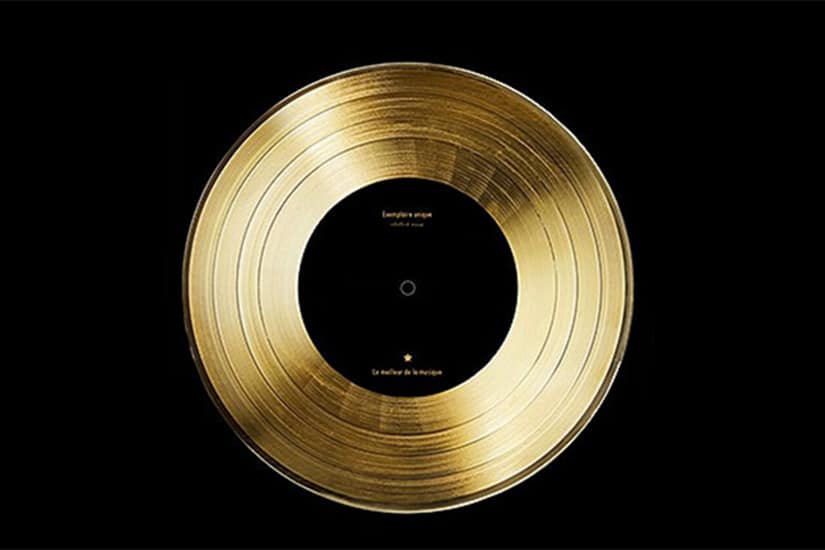 ---
---
The 2020 Export Certifications take account of physical and digital sales outside France from 1st November 2019 to 30th November 2020 that have reached a 'certifiable' status (gold, platinum, diamond) during this period.
---
The health crisis that arose in early 2020 has rendered the export strategies of French labels even more complex than usual, given the absence of touring and the limited possibilities for local promotion. Nevertheless, 2020 was still a fantastic year for the export of 'made in France' music, confirming the capacity of French labels to adapt. During this difficult period, they have redoubled their efforts and focused their strategies on online promotion and marketing and artist collaborations in order to deliver truly impressive results: 174 export certifications are being announced this year (+44% compared to 2019), with 65 artistes – ten more than the previous year – receiving a certification. Among the 174, 107 singles and 14 albums had not been previously certified, a fact which attests to the ceaseless innovation and fresh talent emerging from France.
The success of collaborations
2020 was marked by the indisputable success of Aya Nakamura (Warner Music France), whose tracks are now listened to from Bogota to Jakarta, Amsterdam to Abidjan. Her success, reinforced by collaborations with Maluma (Colombia), Lil Pump (USA) and Capo Plaza (Italy) have made her album Nakamura the most streamed French-language album on Spotify.
Other collaborations have played a major role in the international success of 'made in France' artists. The track 'Zemër' by German artist Dhurata Dora and Soolking (Universal Music France), another of 2020's standout acts, has been certified diamond. Soolking has had a string of hits in Germany and beyond with tracks like 'Melegim' and 'Ayati'. Rising star Lous & the Yakuza (Sony Music Entertainment France) has also taken the French language abroad through a collaboration with Italian artists Supreme & Mara Sattei on her gold-certified track 'Dilemme'.
2020, year of digital
The return of Christine and the Queens (Because Music), an artist who is now a feature of the pop landscape in the UK and US, was particularly well received internationally. As one of the first acts to engage in daily live broadcasts on social media, she was able to perform remotely for international media and her track 'People, I've Been Sad' is certified gold as well as being named song of the year by TIME, Pitchfork, NPR and The Guardian.
The digital year also saw the number of successes linked to Tik Tok challenges grow in number. One 'Made in France' track that has become a viral hit is 'Jerusalema' by Master KG (Warner Music France) and he's been joined by others like Kid Francescoli (Yotanka), for whom the US has become one of the key export territories; Marwa Loud (Because Music), whose 'Bad Boy' has inspired dance moves by prominent football players; Else's track 'Paris' (L'ordre Music – Idol); and singles 'Wonderland' and 'Aftermath' by Caravan Palace (La Café / Lone Diggers).

Playlists and influencers have also played a key role for some artists. 'Easy Come' by Antoine Chambe (Roy Music), playlisted on Chinese platform Netease, finished the year certified three-times diamond and is still reaching new fans in China. Meanwhile 'Cut My Hair' by Mounika. (Maju Records), a diamond single, was helped on its way by a YouTube influencer (MrSuicideSheep) before being playlisted on Spotify in the US.
Electronic music takes the lead, with rap not far behind
Electronic music continues to be the dominant style among the export-certified releases, with David Guetta (Warner Music France) leading the way but joined by the likes of Polo & Pan (Universal Music France) who have been steadily consolidating their audience outside Europe, in both North and Latin America. 'Made in France' electronic artists like Petit Biscuit (Petit Biscuit – Believe), one of the artists to receive the most certifications for 2020, M83 (Naïve), Breakbot (Because Music), KLYMVX (Sony Music Entertainment), Feder and Ofenbach (Warner Music France) are all also internationally recognised names.
Year after year, French rap continues to build its popularity outside French-speaking countries and this phenomenon continued in 2020 with export successes for Heuss L'Enfoiré (Believe), Niska, Maes, Gradur (Universal Music France), Gambi (Warner Music France) and more. 
Finally, jazz and French chanson are also part of the picture, with new certifications for Gregory Porter (Universal Music France) and Zaz (Warner Music France).
---