The 11th edition of Waves Vienna takes place in the Austrian capital-city from September 9 to 11, 2021. This year, 5 'made-in-France' acts will perform on stage, thanks to a partnership between the showcase-festival and the Centre national de la musique (CNM). The networking session 'Meet the French', hosted by CNM, will enable French and international professionals to network.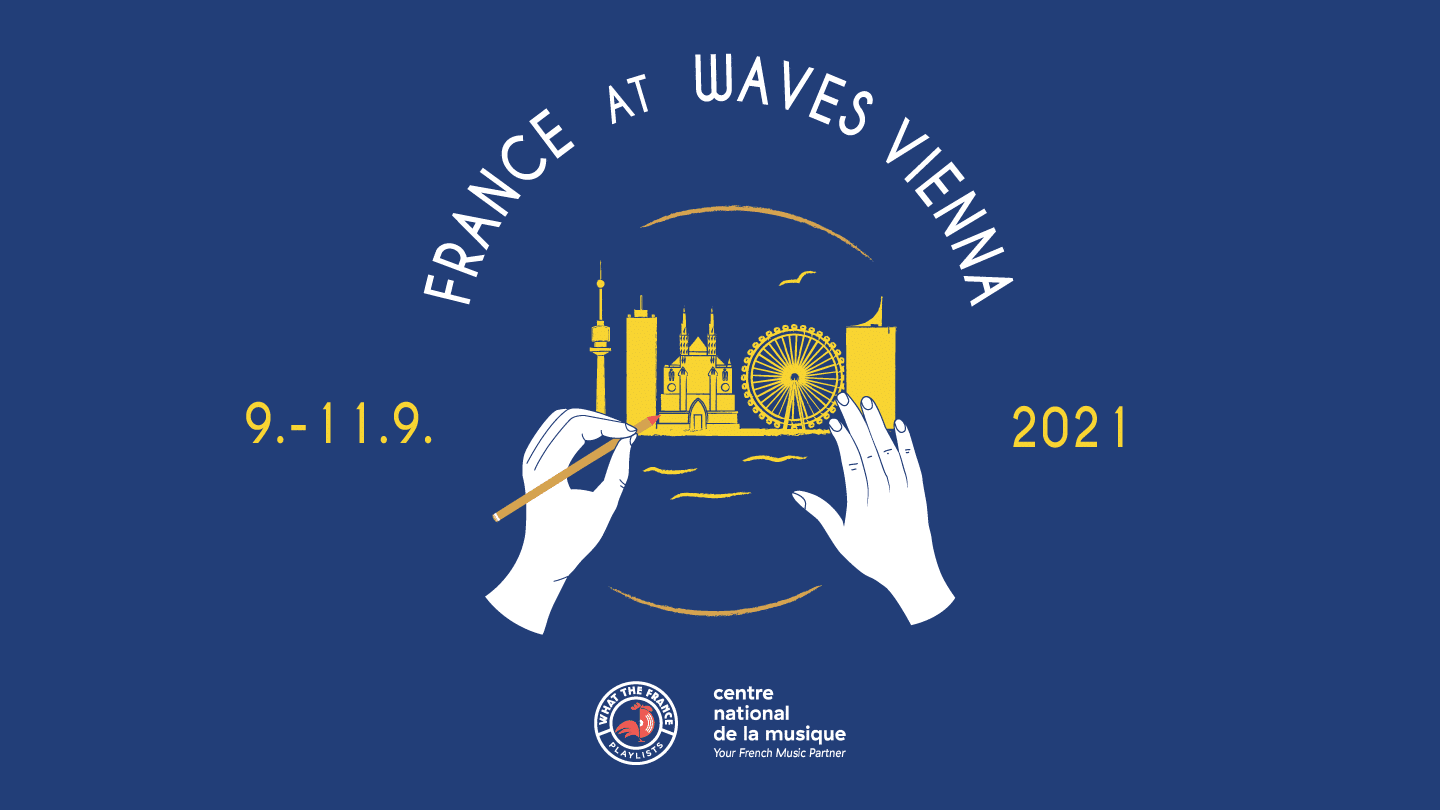 Waves Vienna is a music showcase-festival and conference, which motto is "East meets West". Each year numerous international alternative, electronic, rock and club acts perform on dozen indoor and outdoor stages across Vienna, Austria.
Waves Vienna attracts each year about 14.000 festival-goers and 900 international delegates – including numerous professionals from German-speaking countries and from Eastern Europe.
The CNM is a long-term partner of Waves Vienna. Thanks to the partnership, many 'made-in-France' acts have performed at the showcase-festival including Juicy, MNNQNS, World Brain, Cléa Vincent, Lysistrata, Sage, The Blind Suns, Trupa Trupa, Tamino, I Am Stram Gram, Almeeva, Aliocha, Ropoporose, Housse de Racket, Stranded Horse, 1984, Electric Suicide Club, Colt Silvers, Botibol, Concrete Knives, Orka, La Mort de Darius or Kavinsky.
Live Acts at Festival
This year, 5 'made-in-France acts' will be performing at the festival:
Speakers at Conference
As part of the Conference, Waves Vienna organizes a Delegates Tour dedicated to international professionals. In this context, the CNM host a B2B networking breakfast entitled "Meet the French!" to enable French professionals and acts to meet their Austrian and international counterparts.
In addition, Vincent Nicoad, booker at WART, takes part at the "Feedback Listening Session".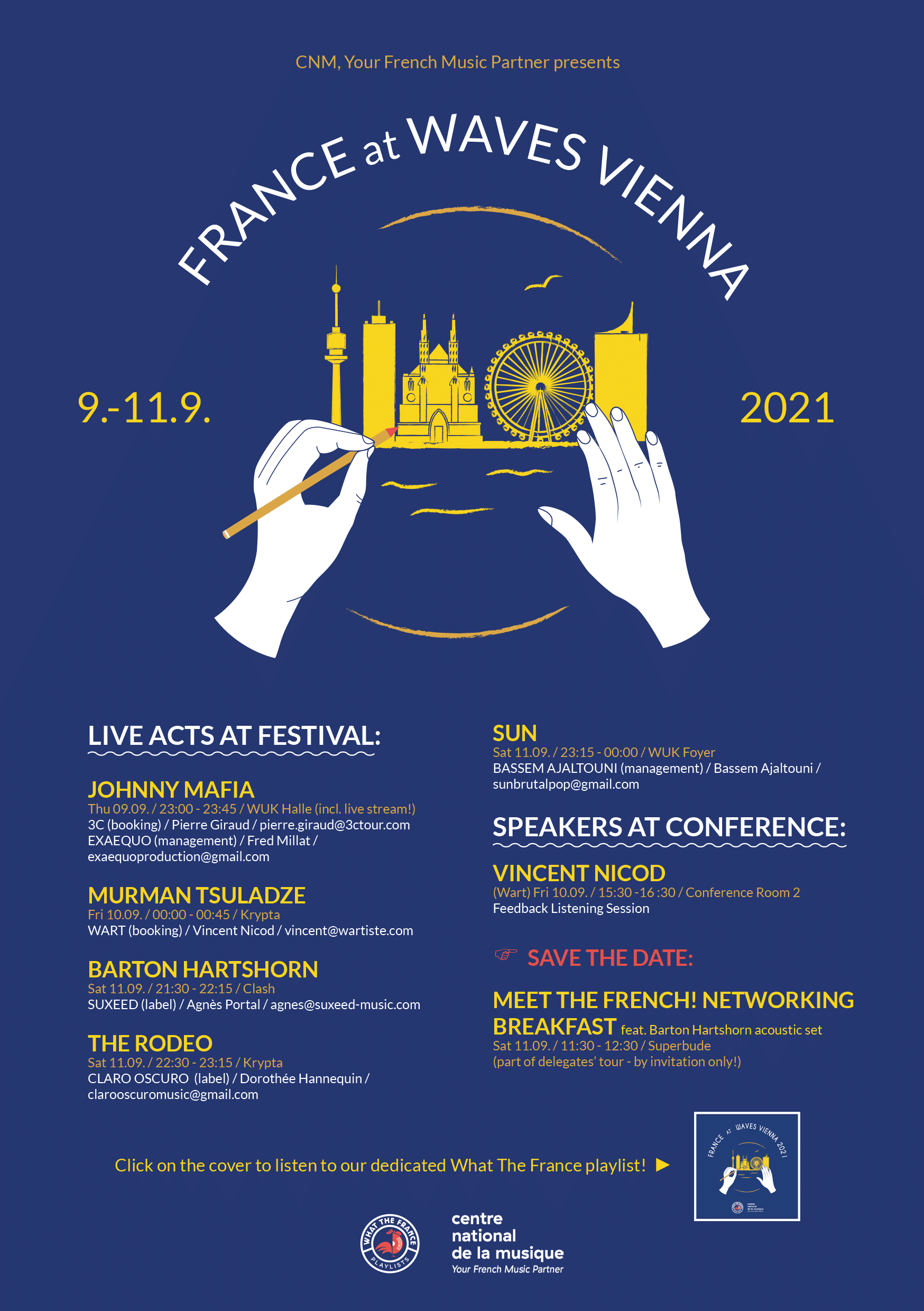 Daniel Winkel, International Project Manager – Germany, Austria, Switzerland, is attending Waves Vienna.