Events
Jazz Export Days: 8 showcases to sample the 'made-in-France' Jazz scene
The Centre national de la musique (CNM) and French festival Jazz sous les Pommiers are teaming up to present 8 French-produced acts, selected as part of Jazz Export Days – initially taking place in 2020 and rescheduled this year due to the sanitary context.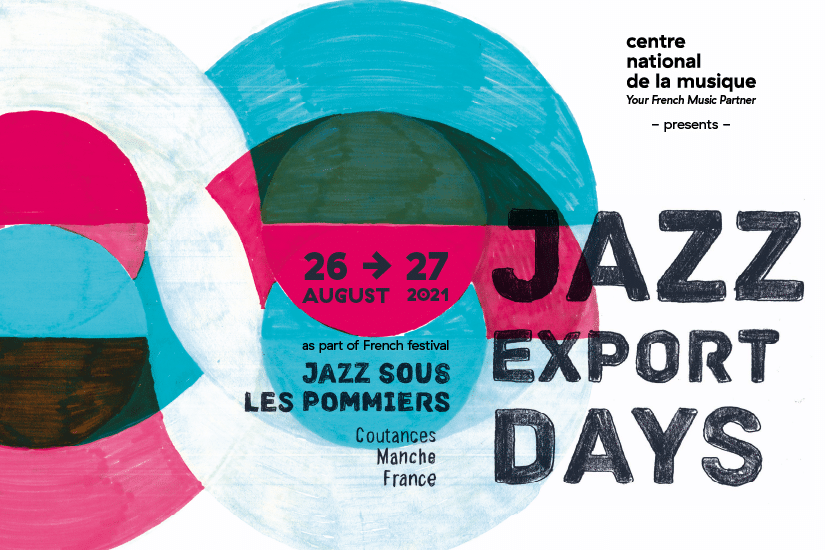 Jazz Export Days
The event was initially taking place in May 2020 and had to be rescheduled due to the sanitary context. It was organised around the coming of a delegation of 35 international music programmers ; the organisation of showcases, speedmeeting sessions, panels and networking spaces.
Invitations of international professionals had to be suspended due to the current worldwide sanitary conditions and uncertainties. Althought the event has been reduced, the 8 acts selected in 2020 will present a showcase this summer, as part of the 40th edition of Jazz sous les Pommiers festival.
Showcases will take place publicly at Magic Mirrors on August 26-27, 2021. They will be recorded and several video formats will be released to support the international development of each act. Following the festival, the professional entourage of each act will participate in an online networking session with the international professionals invited in 2020.
Jazz Export Days – Programme of the showcases
Thursday 26 August (14.00 – 17.00)
Sophie Alour – « Joy »
Leïla Martial – « Baa Box »
No Tongues – « Les Voies de l'Oyapock »
Marion Rampal et Pierre-François Blanchard – « Le Secret »
Friday 27 August (14.00 – 17.00)
Orchestre National de Jazz (ONJ) – « Dancing in Your Head(s) »
Théo Ceccaldi Trio – « Django »
OZMA – « Hyperlapse »
Mathias Lévy Trio – « Unis Vers »