Events
The Centre national de la musique announces 62 new export certifications, an increase of 22% compared to 2020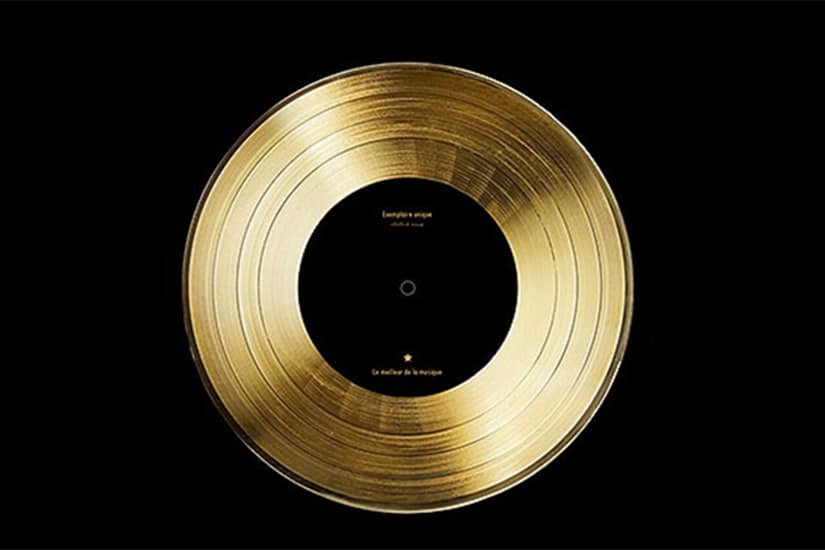 2021 was an impressive year for French-produced music: not only did it feature heavily amongst the top-selling acts in the French recorded music market (which in itself is on the rise), but this trend could also be seen in the global market, with the figures confirming that French-produced music is expanding its reach. The number of new certifications has risen by 22% compared to 2020, the number of collaborations with international artists continues to grow (+15% on the previous year) and record labels continue to adapt to new distribution methods, in particularly social media which is at the root of many export success stories. The results are in: 237 certifications, of which 212 singles and 25 albums. In total, 107 different artists have achieved gold, platinum or diamond certification for one or several of their singles and albums.
Once again this year, dance-electro continues to be the most successful genre for international export (43% of new certifications), followed by rap (33%). 54% of new releases are in fact sung in French, which confirms the pulling power of the French-speaking market.
The return of Stromae (Universal Music France) at the end of 2021 with his single "Santé" saw him receive gold status a few weeks following its release. Indochine and Julien Doré (Sony Music France) also established themselves as emblematic French artists increasing in popularity outside of France. David Guetta (Warner Music France) has racked up 20 certifications to his name, meanwhile Petit Biscuit (Believe) earned more than 700 million streams abroad for his single "Sunset Lover" making them both feature amongst the biggest exporting French acts.
And finally, amongst this year's 62 new export certifications (albums or singles released after 2020 with 50,000 sales equivalent units outside of France or 15 million streams outside France), 23% have reached a new certification level in less than a year (going from gold to platinum, or platinum to diamond).
The French electro scene continues its rise
French electronic music artists have been performing in clubs and festivals across the globe for more than a decade now. This year's certifications demonstrate that streaming also reflects this trend.
In May 2021, Kungs (Universal Music France) released their new single "Never Going Home" and the impact was immediate. It became the global electro sensation of the summer, immediately achieving double diamond export certification.
The duo behind Ofenbach (Warner Music France) continue their rise abroad, gradually establishing themselves as one of the leading figures from the French electro scene. Their single "Heads, Shoulders, Knees & Toes" achieved export certification throughout Europe (Germany, The Netherlands, Belgium, Italy, Austria…) going diamond six times over, and "Wasted Love", released in 2021, reaching quadruple diamond export status.
Finally, singles "The Sun" by Myd [Because Music], soundtrack of the summer 2021 on social networks, "Tender Love" by Mounika. [I.O.T records / Maju. records], and "Salzburg" by Worakls [Sonate / Hungry Music], the latter known for his electro-melodic productions, are all certified gold export status.
French rap seducing the world
Rap music is also thriving in the streaming era, extending its reach across Europe and Africa.
Ninho (Warner Music France) and his album "Destin" achieved platinum export status, while "Tout en Gucci", from his "M.I.L.S.3" mixtape (Or), is the most streamed song on Apple Music in West Africa in 2021.
On the back of some strong single releases last year, Soolking (Universal Music France) sees his second album "Vintage" reach platinum export status.
French beatmakers are also starting to make an impact abroad, demonstrated with the success of the single "Tonight" produced by Ghost Killer Track [Sony Music France), which features French artist Oboy alongside British rap rising stars, D-Block Europe.
Finally, 13 Organisé (Believe) achieved gold status with its single "Bande organisée".
International collaborations help raise an artist's profile
The success of a French artist abroad can be explained by collaborations, which add a new dimension to a single, for example: a remix of Lous and The Yakuza's (Sony Music France) single "Dilemne" by Tha Supreme and Mara Sattei reached platinum status, and the single "Je Ne Sais Pas" featuring Sfera Ebbasta went platinum, both of which contributed to her debut album "Gore" achieving gold export certification.
"Jerusalema" by Master KG (Warner Music France) (8x diamond and 2x platinum for their eponymous album) featuring Nomcebo Zikode conquered the whole planet, from South Africa to the U.S, via Germany, Canada and many other countries. Thanks to a remix from Burna Boy (Diamant), and a Latin version with Micro TDH and Greeicy (Or), the track established itself as one of the biggest hits of the past few years (#1 Shazam global).
French DJ and producer Feder (Warner Music France) continues to export his music across the globe. After collaborations (remixes) with major names such as David Guetta, Master KG and even Dua Lipa, this year Feder saw his career take-off in China, where his single "Lordly" (4x diamond) was a viral phenomenon almost six years after its release.
Finally, after a collaboration with Dua Lipa and a Netflix documentary, Angèle (Universal Music France) released her second album "Nonante-Cinq", seducing fans across the world, making her singles move up a status level.
Social media an export springboard for artists
As the Euro 2021 football championship was about to kick off, Vegedream's single "Ramenez la coupe à la maison" (Universal Music France) resurfaced on TikTok in Germany, going viral. TikTokers around the world went crazy for the song, sending it into the world charts for several weeks and thus reaching quadruple diamond certification.
In a similar vein, "Copines" (4x diamond) from Aya Nakamura (Warner Music France), which featured in a TikTok dance that went viral in the Philippines, made it big in both Asia and Latin America. The francophone singer achieved a total of 13 export certifications in 2021.
Maxence Cyrin (Kwaidan Records) conquered the whole world with his beautifully delicate version of one of the Pixie's biggest hits, "Where Is My Mind". From Tiktok to Instagram and YouTube, his reworking of the cult classic moved listeners worldwide, included Frank Black (Pixies). And the success was visible across audio platforms, as he achieved triple diamond export certification.
"Lil Mama" by Jain (Sony Music France) went over the one billion streams mark. The track was particularly popular in China, as it went viral on the Douyin app.
Finally, "Paris" from electro duo Else (L'Ordre Music) seduced listeners and set – and continues to set – trends across social media worldwide. The duo continued their worldwide domination with their single "Ambre" reaching gold export certification.
Live industry boosts exports despite the health crisis
The live industry also plays an important role in the global success of French-produced artists.
Since the release of their debut album "Matahari" and both a physical and livestream tour which saw the group play on stages across the world, L'Impératrice (Microqlima) experienced a rapid rise, with three singles certified this year.
In a similar vein, riding on the wave of the American tour of their second album "Cyclorama" in December 2021, duo Polo & Pan (Ekleroshock & Hamburger Records / Universal Music France) demonstrated their global rise to fame. Singles "Ani Kuni" and "Feel Good" are certified gold, and the now-classic "Canopée" and "Nana" have moved up to diamond.
The Viking-influenced Skáld (Universal Music France) performed all over Europe, helping their debut album "Le chant des Vikings" achieved gold certification status.
Finally, Zaz (Warner Music France), who is the only French artist to have three albums achieve diamond export certification, has already received gold export certification for her latest album "Isa" which was released in October 2021, thanks to a loyal fanbase in Germany, Canada, Spain and Eastern Europe.
2021 export certifications prove that Eurovision offers good publicity to French-produced acts
Singer Gjon's Tears (Jo&Co) was first discovered in 2019 as he took part in the French TV talent show The Voice: La Plus Belle Voix. In 2021, he represented Switzerland at the Eurovision Song contest with the song "Tout l'univers", hurtling into the top three thanks to the public vote, and also achieving gold export certification.
After promoting her single "Voilà" across Europe, French chanson singer Barbara Pravi (Universal Music France) finished second place for France at the Eurovision Song Contest 2021, and her single rocketed up the charts across Europe, helping her achieve platinum certification success.
Finally, iconic artists always remain popular abroad thanks to streaming. This is notably the case of Joe Dassin or Françoise Hardy [Sony Music France] whose song "Le temps de l'amour", which will be covered by the group Bon Entendeur in 2021, has been certified Gold.